UNCOVER THE SECRETS INSIDE THE POGO PIN CONNECTOR
Pogo pin connectors , which are mainly assembled from two parts:pogo pins and plastic. Different specifications of pogo pins and plastic can form pogo pin connectors in different shapes and types.

We first focus on the pogo pin. The pogo pin is generally composed of a needle, a spring and a needle tube. The outer layer is gold-plated, which is exquisite and beautiful. The diameter of the standard pogo pin needle is 0.9mm, the diameter of the top of the needle tube is 1.5mm. The height can be changed according to different products.

Although the components of each pogo pin are the same, the flexible structure changes of the pogo pin can make the pogo pin more widely applicable. Its small and exquisite design and long life cycle greatly improve its use.

Pogo pins are also in a wide variety of types,such as patch single needles, double-ended needles, jack needles, bending needles, welding needles, threaded needles, ball needles, etc., which are suitable for many types of Electronic products on the market .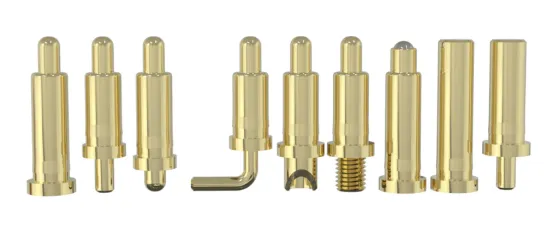 Here is a video about Dip 7.0mm Pogo pin for you